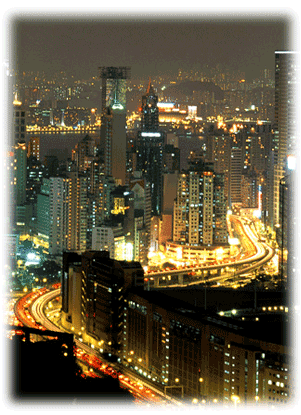 保密及隱私權政策
Privacy

This policy covers GIT's use of information that we collect when you use www.gitranslation.com

We do not collect personal information about you via the website.

We do not store cookies on your machine.

We do use various software which gathers non-personal information regarding visitors to the GIT website. The software monitors the IP address of visitors to assess which pages are the most popular. The IP addresses are not linked to any personal data so that visitors to our site remain anonymous.


Copyright Notice and Disclaimers

Access to and use of this site ('gitranslation.com') is subject to the following terms and conditions:

By using www.gitranslation.com you legally agree to adhere to these conditions, which shall take effect immediately on your first use of www.gitranslation.com If you do not agree to adhere to all the following conditions please do not access and/or use www.gitranslation.com
GIT may change these conditions at any time and will identify changes online. Please review these conditions at regular intervals to stay up to date with any changes made by GIT Your continued use of www.gitranslation.com after changes are detailed indicates your acceptance that you agree to be legally bound by these conditions as updated and/or amended.

www.gitranslation.com contains original material owned by GITCROP LIMITED. This includes text, images and layout. Material offered for download may be downloaded but no material may be modified, edited or taken out of context such that its use creates a false or misleading statement or impression as to the positions, statements or actions of GIT Any redistribution or reproduction of part or all of the contents of this website is prohibited. You may not distribute, exploit, transmit or store any content from this website without our express written permission.

GIT is not responsible for the content of other websites linked to this site.

Original material copyright @ 2006-2012 GITCROP LIMITED, All Rights Reserved.

The content of www.gitranslation.com including the information, names, images, pictures, logos and icons regarding or relating to GIT, its products and services (or to third party products and services), is provided without any representations or any kind of warranty made (whether express or implied by law) to the extent permitted by law, including the implied warranties of satisfactory quality, fitness for a particular purpose, non-infringement, compatibility, security and accuracy.

Under no circumstances will GIT be liable for any of the following losses or damage (whether such losses where foreseen, foreseeable, known or otherwise): (a) loss of data; (b) loss of revenue or anticipated profits; (c) loss of business; (d) loss of opportunity; (e) loss of goodwill or injury to reputation; (f) losses suffered by third parties; or (g) any indirect, consequential, special or exemplary damages arising from the use of www.gitranslation.com regardless of the form of action.

GIT does not warrant that functions contained in www.gitranslation.com content will be uninterrupted or error free, that defects will be corrected, or that www.gitranslation.com or the server that makes it available are free of viruses, malware or other bugs.

The images and logos identifying GIT or third parties are subject to the applicable copyright and trade marks of GIT. and/or third parties. Nothing contained in these conditions shall be construed as conferring by implication or any licence or right to use any trademark, patent, design right or copyright of GIT or any other third party.
Webmaster
Contact GIT about this site email to service@gitranslation.com